Wholesale Structural Bolts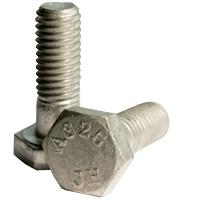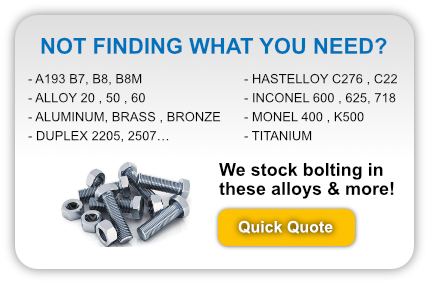 Structural bolts are a specialized, heavy type of hex bolt intended for use in large structures, such as buildings and bridges. This bolt is designed to withstand loads of steel-to-steel structural connections and contains a flat, washer-faced bearing surface and a chamfered thread point. For your next industrial or commercial project, order structural bolts online or request a quote! Remember If you don't see the item you need, send our knowledgeable staff an email or contact us at 866-463-2910.Shop Online Below!
For large scale orders, request a quote to receive our best pricing available for your custom order.
Heavy Structural Bolt Product Options
Fastener Solutions provides bulk steel structural hex bolts in numerous materials, styles, and sizes. With so many options, we are sure to have a structural bolt style that matches your project's exact specifications.
Steel A325 Structural Hex Bolts
Steel A325 heavy hex head bolts are heat treated and are manufactured from medium carbon steel. These bolts are designed, manufactured, and tested to comply with the standards set by ASTM A325 for chemical composition, tensile strength, elongation, yield strength and rotational capacity. Fastener Solutions provides the following types of A325 structural bolt products:
Steel A490 Structural Hex Bolts
Steel A490 structural hex bolts provide ultra-strong holds for high temperature and high strength industrial applications. Grade A490 bolts are manufactured from type 1 high carbon steel and maintains a higher tensile strength than A325 steel structural bolts. This means that A490 stru