Fastening Pins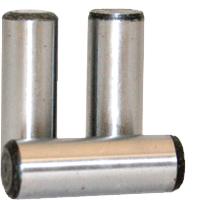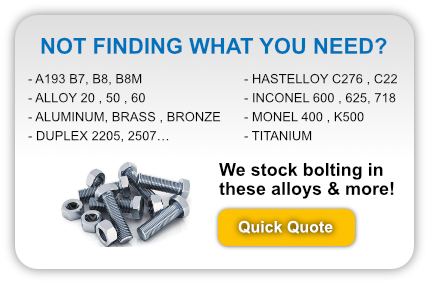 Industrial fastening pins are non-threaded fasteners that provide convenient, secure fastening solutions for a wide range of applications. Pin fasteners are used to connect and align components in industrial machines, structures, load transportation, and more. Fastener Solutions is your trusted source for premium fastening pins.
For large scale orders, request a quote to receive our best pricing available for your custom order.
Types of Industrial Fastening Pins at Fastener Solutions
At Fastener Solutions, we distribute a wide selection of industrial pins.
Clevis Pins
Clevis pins are one of the three components of a clevis fastener system. Designed with a flat or domed head, clevis pins are used as a convenient fastening solution in place of bolts or rivets. Clevis pins are used in conjunction with cotter pins to create a secure and strong hold. Fastener Solutions offers high-quality stainless clevis pins.
Cotter Pins
Cotter pins are made to fit within the predrilled hole of a shaft or pin. Once inserted, the pinpoints can be separated to secure the assembly. We carry cotter pins in many different alloys and coatings, including zinc finishes. If you need cotter pins with a specific exotic material, contact our sales department for special orders.
Dowel Pins
Dowel pins, or dowel rods, are cylindrical fasteners used to align and reinforce machine components. Other applications for dowel pins and rods include furniture and shelving supports, pegs for small structures, and hanger systems for clothing and toys.
Spring Pins
Spring pins, also called roll pins or tension pins, are rolled metal pins with chamfered ends. Spring pins are compressed when installed, allowing the pin to apply continuous pressure to the host component when released.
Material & Size Options for Pins at Fastener Solutions
Many of the industrial fastening pins supplied by Fastener Solutions are available in both metric and standard sizing, with various material options. View the product pages above for detailed listings of size and material options for each fastener style. Fastener pin materials include:
18.8 Stainless Steel
316 Stainless Steel
416 Stainless Steel
Plain Steel
Fastener Solutions Is Your Source for Clevis Pins, Cotter Pins, & More
Not sure which pins you need for your application? Fastener Solutions can help you make the proper selection of pins for your job. We can provide you with the high-quality products needed to hold your parts in place. If you need a pin made from a particular material or exotic metal, special ordering options are available.
Contact Us to Learn More About Our Industrial Fastening Pins
Contact us online with any questions regarding our premium industrial fastening pins. You can also call (866)463-2910, and our team will happily assist you. For small or large-scale orders, request a quote to receive our best pricing available for your custom order.