A193 Grade B7 Bolts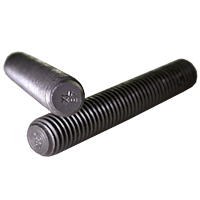 Not Finding What you Need?
Coated & Plated
Teflon
Xylan 1014, 1424 (Blue, Red, Green & Orange
Flourocarbon
Zinc Plated (Clear, Yellow & Olive)
Cadmium Plated in Clear Yellow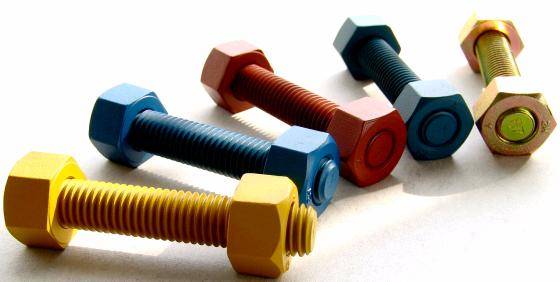 ASTM A-193 B7 bolts are built to the requirements of numerous specifications and material design properties. To be more specific, B7 alloy steel is a high temperature grade of A-193. B7 steel is also a chrome moly steel with a minimum tensile strength of 125ksi. Depending on your unique project requirement needs, grade B7 bolts can be used in numerous types of extreme conditions.
Fastener Solutions, Inc. is an industry leading supplier of grade b7 stud bolts. These extremely reliable fastener products are manufactured from advanced quality ASTM A-193 gr B7 materials, which provides them the capabilities to withstand extremely volatile environments.
Contact us for more information regarding our ASTM A-193 B7 stud bolts, or call us at 866-463-2910 with any questions that you may have.
For large scale orders, request a quote to receive our best pricing available for your custom order.
Grade B7 Bolt Materials
Grade B7 is the most common grade of A-193 B7 alloy steel bolt material that is regularly utilized within the construction industry. A-193 b7 stud bolts are manufactured from chromium-molybdenum steel and are heat treated to provide increased strength and reliability. We offer these bolts in the following materials:
Plain
Plated​
Coated
B7 Bolt Coatings
ASTM A-193 B7 bolts can also be coated in a wide range of materials, including:
Flouropolymer coatings - Xylan and Teflon
Molybdenum Disulfide
Epoxy Coatings - Thermal cure
Phosphate coating - Manganese and Zinc
In addition, coated grade B7 bolt studs may not be able to withstand the extreme temperatures that uncoated B7 alloy steel bolts may be able to endure.
What is ASTM A-193?
The Association of Standards & Materials is a governance body that provides specifications for a wide range of materials and fastener types. They also define the policy that obtains and certifies externally threaded fasteners based on certain criteria. ASTM A-193 also oversees specifications of bolting components within a wide range of assemblies, including pressure vessels, piping, valves and more. Additionally, they oversee the functioning capabilities, including the structural limits of fastener devices, which ensures safer job sites and work environments.

Galvanizing ASTM A-193 Gr. B7 Bolts
A-193 B7 studs and nuts maintain a minimum tensile strength of 100 to 125 ksi. However, to avoid hydrogen embrittlement, increased tensile strength is required when galvanizing grade B7 bolt material. Therefore, it has been assessed that the minimum strength that is required of galvanized A193 B7 bolts, to avoid hydrogen embrittlement, is at least 177 ksi.
ASTM A-193 Gr. B7 Stud Bolt Applications
Advanced strength A-193 gr B7 stud bolts are highly regarded due to their numerous beneficial qualities. They are also used throughout a wide range of industries including various chemical, construction and petroleum field applications. More specifically, grade b7 bolts can be used to improve the following types of applications:
Fittings
Valves
Pressure vessels
Flanges
Threaded rod
And more
Contact Fastener Solutions for your ASTM A-193 B7 Studs, Bolts, and Nuts Today
Contact us for more information regarding our grade b7 stud bolt options, or for an in-depth pricing analysis request a quote today.