Nut Fasteners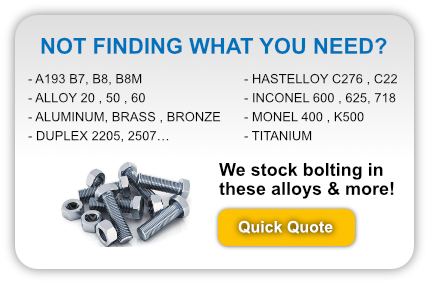 Fastener nuts are internally threaded devices that are typically used in combination with equally threaded bolts to produce a joining of two or more components. Standard inch and metric fastener nuts are available in a wide range of sizes, strengths, materials and finishes and aid in securing a joint from loosening due to vibration.
Fastener Solutions offers a variety of nuts that are available in a selection of shapes, sizes, styles, grades, and plating. We will work with you to choose the most effective and durable product for your application. Our most common types of nuts and bolts are the hexagonal or square nuts with internal threads that screws on to a threaded bolt, but we stock everything from wing nuts to battery nuts. View our full inventory of products below.
For large scale orders, request a quote to receive our best pricing available for your custom order.