Nylon Washer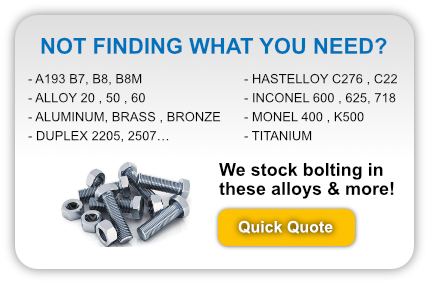 Nylon flat washers are a lightweight and low strength solution for a range of projects. Washers made of nylon offer less friction compared to metal fasteners, provide excellent insulation properties, and are corrosion resistant to many harsh chemicals. Order the supplies you need for your next job online and have them shipped right to your door. If you don't see what you're looking for on our website, just contact one our helpful staff members at 866-463-2910.
Check out our selection of online products below!
For large scale orders, request a quote to receive our best pricing available for your custom order.