Flat Washers in Bulk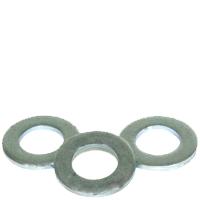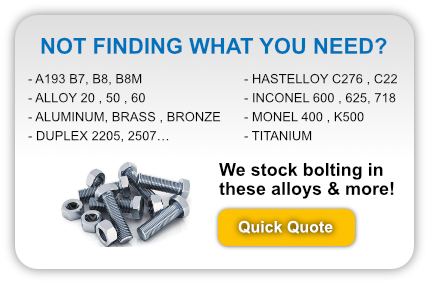 Flat washers are designed to be placed under the head of a bolt or a nut for general use applications. Flat washers offer a smooth-bearing surface to distribute the fastener load over a wider surface area. Whether it's Metric, SAE, or USS flat washers, there is a style that fits your application needs.
Fastener Solutions offers an extensive selection of flat washers in various materials, like stainless steel, different sizes, and styles. Order in bulk by shopping online below! Or if you don't see what you're looking for, contact one of our helpful staff members by calling 866-463-2910.
Flat Washer Material Options
Bulk flat washers are available in several different material options to match your exclusive application requirements. Whether it's bulk standard, metric, SAE, USS, fender flat washers, there is an option that meets or exceeds your expectations. Flat washer material options include:
Bulk metric sizes are available!
SAE Flat Washers
Also referred to as Type A washers, SAE flat washers were developed by the Society of Automotive Engineers for use in all types of automotive manufacturing and rebuilding applications. SAE washers are a smaller, thinner alternative to standard USS flat washers. When referencing bolts, SAE flat washers are manufactured with fine threads. Fastener Solution's SAE flat washers are available in bulk in several material and size options, including metric.
USS Flat Washers
USS (United States Standard) flat washers are specifically designed to offer a normal outer diameter with an inner diameter more significant than fender washers. USS flat washers were designed and developed for nearly all types of manufacturing applications. USS flat washers are placed under nuts or the heads of bolts to allow for rotation without distorting a surface, preventing potential leaks.
Contact Fastener Solutions for Premium Bulk Flat Washers Today
Contact us for more information regarding our bulk flat washer options, including SAE, USS, and more. We can also fully customize your fastener washer needs. All our fastener washers are available in a wide variety of material options, including exotic metals. You can also request a quote or call us directly at 866-463-2910 with any questions you may have.
For large scale orders, request a quote to receive our best pricing available for your custom order.