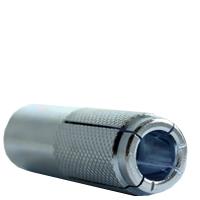 Drop In Anchor, Zinc Cr+3 (Inch)
Fastener Solutions offers a variety of drop in anchor fasteners in stainless steel and zinc CR+3. These internally threaded anchor fasteners are suitable for flush mount applications in solid base materials. Whether your project is small or large, we can keep you supplied. If you require a specific certain grade, metric class or material that you don't see on our website, simply contact one our knowledgeable staff members at 866-463-2910. Shop our online Drop in Anchors below!
For large scale orders, request a quote to receive our best pricing available for your custom order.